Self-Publishing 101 with the SPA Girls
Saturday 27 July 1:00 PM – 2:45 PM
Learn the basics of self-publishing – how you can publish and sell your books internationally through e-books and print-on-demand with the SPA Girls (SPA = Self Publishing Authors).
Do you want to self-publish, but don't know how to start?
Join New Zealand's famed SPA Girls* Show Hosts (Self Publishing Authors Podcast) – Wendy Vella, Cheryl Phipps, Trudi Jaye and Shar Barratt – who will guide you through the steps you need to take to get your finished manuscript from polished to published.
Self-publishing for a global market has never been easier and the SPA Girls have been working fulltime publishing commercial adult fiction for many years.
In this 90-minute workshop, they'll cover:
Pre-production preparation including finding an editor, choosing the right cover, writing a compelling book blurb, identifying your right readers

Formatting your book for publishing in all ebook and print formats




Publishing your book to a global audience on key retail sites including Amazon, Kobo, iBooks and Barnes & Noble.

Simple marketing strategies you can use to build your author platform and find readers.
The SPA girls are Cheryl Phipps, Wendy Vella, Trudi Jaye and Shar Barratt. Together, they host one of the most popular self-publishing podcasts worldwide, The SPA Girls Podcast, that features an honest, raw and often hilarious take on their own self-publishing adventures.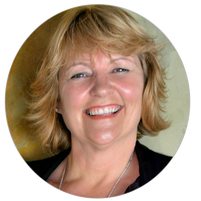 Wendy Vella has sold more than a million books over the course of her six year author career.
She writes historical and contemporary romances and has published more than thirty books both traditionally and self-published. Her witty, sexy stories have been Amazon best-sellers many times and her series include The Langley Sisters, Regency Rakes, Lake Howling, The Lords Of Night Street, Sinclair & Raven and Ryker Falls.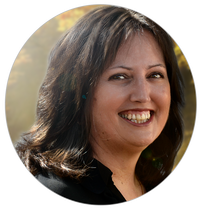 Cheryl Phipps is a USA Today and Amazon bestselling author of contemporary romance and women's fiction, and writing as CA Phipps, she has recently launched a cozy-mystery series.
Her books are set in exotic locations filled with suave heroes and feisty heroines, and wonderful small towns with heart-warming tales of strong family ties and affirming true love.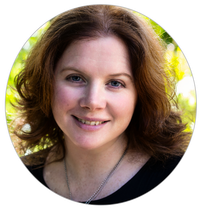 After spending many years as a writer and then editor on various national and in-house magazines, Trudi Jaye decided to take the leap into being a full-time author three years ago. She's never looked back, and now has ten published books to her name across three series.
She loves writing stories in strange new settings filled with unique magic, heart-stopping adventure, and a healthy smattering of romance. Trudi is also about to launch a collaboration with fellow Kiwi author, Tania Hutley, set in a new supernatural world filled ​with witches, demons and ancient spells.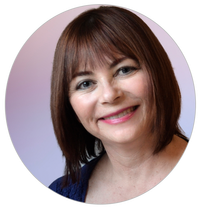 Shar Barratt is a marketing specialist by day, and writer by night.
Her clients include talented authors both traditionally published NYT bestsellers, and self-published superstars, all of whom inspire her. She has worked in marketing for over two decades, and her co-owned marketing services company has worked with 8 of the Top 10 retail chains in the USA, as well as leading entertainment and FMCG brands.
Shar is currently closed to new clients, however she shares her marketing knowledge weekly on the SPA Girls podcast.
Session tickets available as part of a Full Day Pass (Early Bird $49.80 / Full Price $64.78), Afternoon Pass ($39.85 / Full Price $49.80) or as an individual session (Early Bird $24.97 / Full Price $29.90).
Prices inclusive of Eventbrite fees. Early Bird Sale ends Sunday 30th June 11:30 pm.
We hope to see you at the Words Will Work - South Auckland Writers Festival: Saturday 24 July, 2021
Tickets for some sessions may sell out prior to the festival.
Tickets from Eventbrite
Early Bird ticket sale ends 30 June 2021

Full price ticket sale ends 23 July 2021

Door-sales during the festival are cash or card (EFTPOS, Visa, Mastercard). Allow time to be directed to our administration desk at Nathan Homestead

Refunds Policy: Full refund, minus eventbrite fees, in case of COVID Level 3 or 4 lockdown.

Tickets are e-mailed by Eventbrite, our ticketing agent. You can either display the ticket on your phone, or bring a printed copy. You can optionally access your tickets using the Eventbrite mobile app, or from Eventbrite website

www.eventbrite.co.nz